Cost. $25.95.
See what' happens when a burglar breaks into a house of a gal who knows how to embrace into a very bad & vicious fight. At the beginning he though that it was to easy to break in, but then he found himself what kind of mistake he did.. It is hard fought action indeed.. for those of you who prefer mixed apartment wrestling.
To order this video click here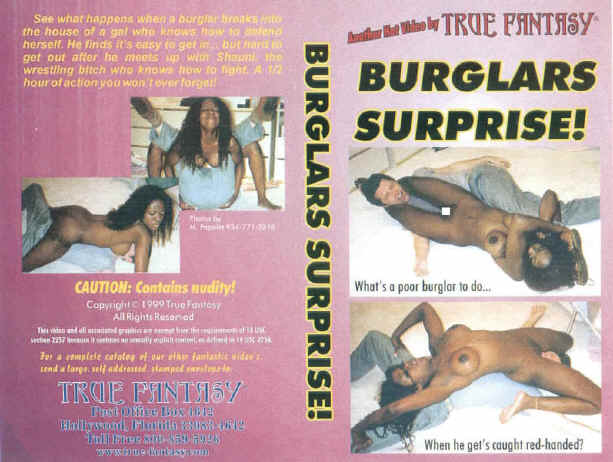 "All models were at least 18 years old when they were photographed."

Click here to see: "18 U.S.C. 2257 Statement!.